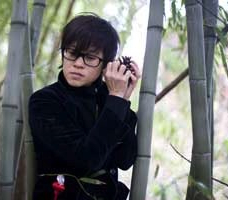 Wendy Hsu is an ethnographer, musician, and community arts organizer who engages with multimodal research and performance practices informed by sounds from continental to diasporic Asia. She has written about Taqwacore, Yoko Ono, Hedwig and the Angry Inch, and Asian American indie rock. Her latest object of fascination is the postcolonial itinerant music-culture in Taiwan known as Nakashi. Wendy received her Ph.D. in Critical and Comparative Studies in Music at the University of Virginia. She completed a postdoctoral fellowship at the Center for Digital Learning + Research at Occidental College. Currently, Wendy is an ACLS Public Fellow, working with the City of Los Angeles Department of Cultural Affairs and teaches as adjunct faculty at Art Center College of Design. She also plays in ethnographic pop band Bitter Party.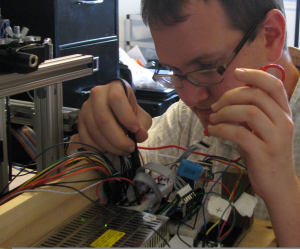 Steven Kemper's research in music technology includes both the development of musical performance systems and compositions for those systems. Steven is a co-founder of Expressive Machines Musical Instruments, a collective dedicated to creating and composing music for robotic instruments. He is also the creator, along with composer and dancer Aurie Hsu, of the Remote electroAcoustic Kinesthetic Sensing (RAKS) System, a wireless sensor interface designed for interactive belly dance. Steven composes music for acoustic instruments, instruments and computers, dance, video, and networked systems. He received his Ph.D. from the University of Virginia in music composition and computer technologies, and is currently Assistant Professor of Music Technology in the music department at the Mason Gross School of the arts at Rutgers University.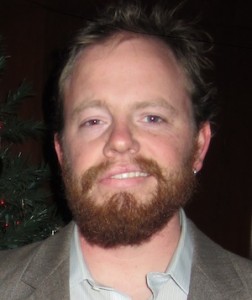 Josef Taylor is a structural engineer, cyclist, and tinker. He received an MSCE from the University of Washington in Seattle, where he was born and raised. Josef has been a fruit stand stockboy, caterer, wrecker, carpenter, sailmaker, and a pretty decent human. In Seattle, he was the technical director for the Seattle Bicycle Music Festival, for which he helped build a large pedal powered sound system. He currently works as a structural designer at Buro Happold, LLC.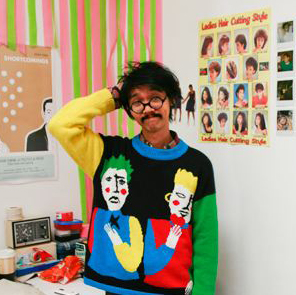 Nathan Lam Vuong  Through mixed media, comic strips, and performances, Nathan Lam Vuong's work explores issues of longing, intimacy, and gender as it asks questions like, "Why was my horoscope so terribly wrong?" "When is the right time to ask them on a date?" or "Can I actually convince the X-Men to be my Cupid?"  He believes that delusional and genuine longing can generate a dynamic range of scenarios in the imagination that fuels the existence for romance.  Vuong received his MFA in Photography from Cal Arts and has performed with Miami's Oly, Otto von Schirach, and the Los Angeles based band J-Lep at LACMA.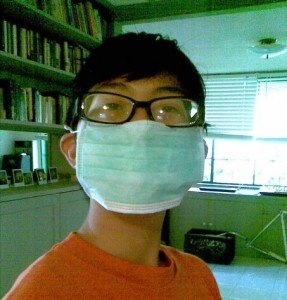 Linda Wei is an anthropologist, musician, and open streets advocate. She has worked with the Bike Oven, C.I.C.L.E., and various organizations to empower cyclists throughout Los Angeles. As an anthropologist, she investigates the language in mythologies, lyrics, plays, and poetry. She thinks that there are clues in these idiomatic cities, and is fascinated by the subtle interplay of vocabulary, meaning, and emotions. She has conducted puppet shows exploring fairy tales and their meta-narrative arcs. Her interest in post/no-academic critical thinking and post-cosmopolitan identity drives her work at the DIY and community building level. She plays in Bitter Party.
Ashle Fauvre usually navigates awkward conversations by bringing up travel stories she finds amusing, true, and sometimes even relevant. She holds a Master's of Architecture from the University of Washington, and also has received training in the practice of art and the history of art at U.C. Berkeley and U.N.A.M, Mexico City. She has conducted extensive field research on the impact of the Japanese public bath in neighborhood collective consciousness, before, after, and in response to natural disaster. Her interest in the relationship between urban design and public health was developed during her tenure in Copenhagen, at Gehl Architects, where she worked as a researcher and illustrator. She loves living in Southern California at last and again.
Miguel Ramos is a environmental and social justice advocate that looks to support equitable practices within the low-income communities of color in Los Angeles. Starting off as a organizer around bicycling infrastructure and education, he became inspired and motivated to use the bicycle as tool to bring social change and empower communities of color to take ownership of long time sustainable cultural practices. Later Miguel would go on to take a bike tour across Mexico and into Central America where he researched many progressive community projects happening in Latin America ranging from community development, food sovereignty, permaculture, resource based collectives and bicycle technology. He is currently volunteering for Multicultural Communities for Mobility as a bicycle safety instructor and outreach coordinator to provide cyclist rights, education, and advocacy to the many diverse communities of Los Angeles.Through Movable Parts he intends to highlight cultural practices by using appropriated technology as a new way of creating empowerment and ownership of these cultures that make up the character of Los Angeles.
Priyank Shah is an Architect and designer born and raised in India. He received his M.Arch from SCI-Arc in Los Angeles  He is the head at Art Beat, an organization that believes in bringing art to the public by community events, exhibitions, workshops, etc. He is currently working on a conceptual framework that intends to detour the contemporary city by augmenting its existing conditions by establishing a democratic community that utilizes, designs and augments existing objects, systems or infrastructures by hacking the mundane and juxtapose it with an innovative quick-fix to effect positive social, economic or environmental change on variety of scales to create new understanding of urban, sub-urban and rural spaces.