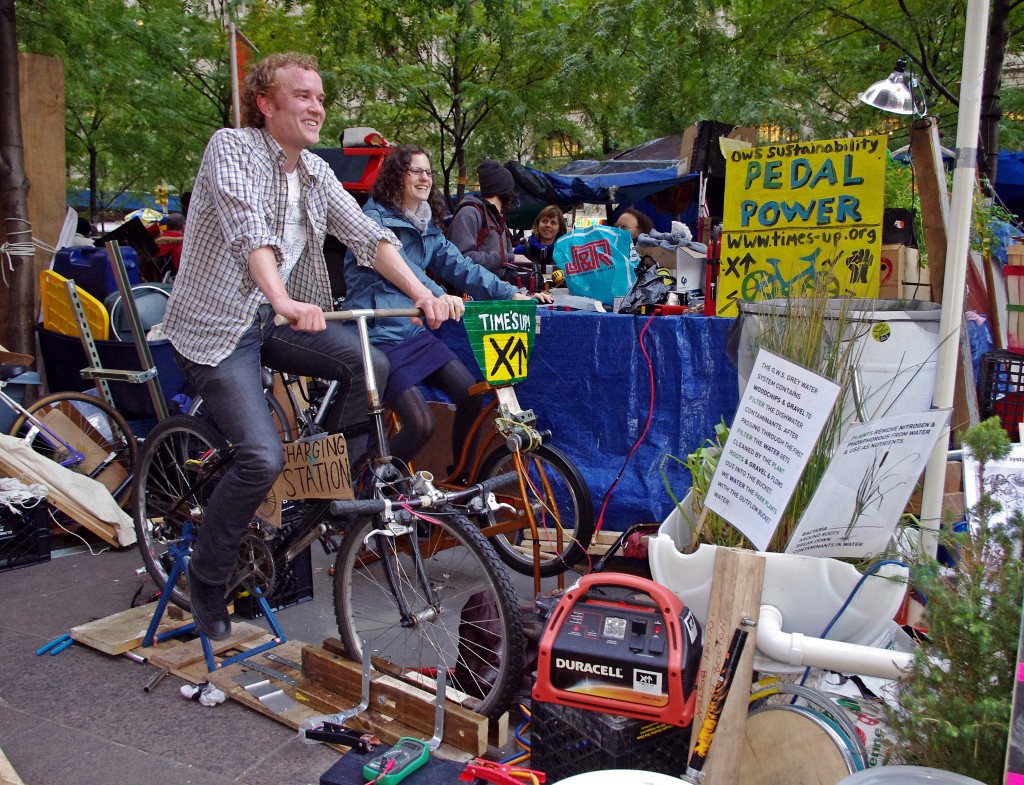 Oxy students:
We're recruiting students to be involved in the Movable Party project, a bike-powered celebration of the vibrancy and safety of life in public spaces. Our first performance, a multi-sited, interactive music event, will coincide with Ciclavia on April 21, 2013. We are inviting Oxy students to participate in this large-scale collaborative project in an extracurricular capacity. Working alongside community artists and engineers, you will have the opportunity to learn: 1) how to fabricate a complex bicycle-powered generator from raw materials; 2) how to engage with local communities through interactive robotics and community arts and advocacy organizing; 3) how to work in a project-based environment with community artists, professionals, and groups.
Interested in the any of the following?
Bike mechanics: wanna learn how to build a pedal generator from scratch?
Engineering: wanna learn to electricity works and build a pedal generator?
Robotics / interactive media: wanna learn how sensors and controllers work and design/build a system of robotics using Arduino?
Community arts: wanna learn how to engage with local communities through a creative project?
Bike advocacy: wanna learn what it takes to organize an event that raises bike awareness on and off campus?
Music/audio: wanna learn how to perform/DJ with a bike-powered, live interactive robotic system?
If you have an interest in any of the above processes, please contact me [Wendy Hsu, postdoctoral fellow at Occidental College's Center for Digital Learning & Research] at hsuw [at] oxy.edu